Digital marketing has become an essential component for businesses to establish their online presence and reach their target audience. Jaipur, the Pink City of India, is home to several digital marketing agency in jaipur that offer a range of services to help businesses grow and succeed in the digital world.
Meaning of digital marketing agency.
A digital marketing agency is a firm that focuses on offering a range of online marketing services to businesses. These services encompass activities such as optimizing websites for search engines (SEO), managing social media campaigns, running pay-per-click (PPC) ads, executing email marketing strategies, and creating compelling content. The primary objective of a digital marketing agency is to assist businesses in connecting with their desired audience, enhancing brand visibility, and boosting website traffic and sales.
Benefits of hiring a digital marketing agency in jaipur
Expertise and specialization:
Digital marketing agencies possess the necessary expertise and experience to develop successful online marketing campaigns. They keep themselves informed about the latest trends and industry best practices, making them capable of guiding you through the constantly evolving digital landscape.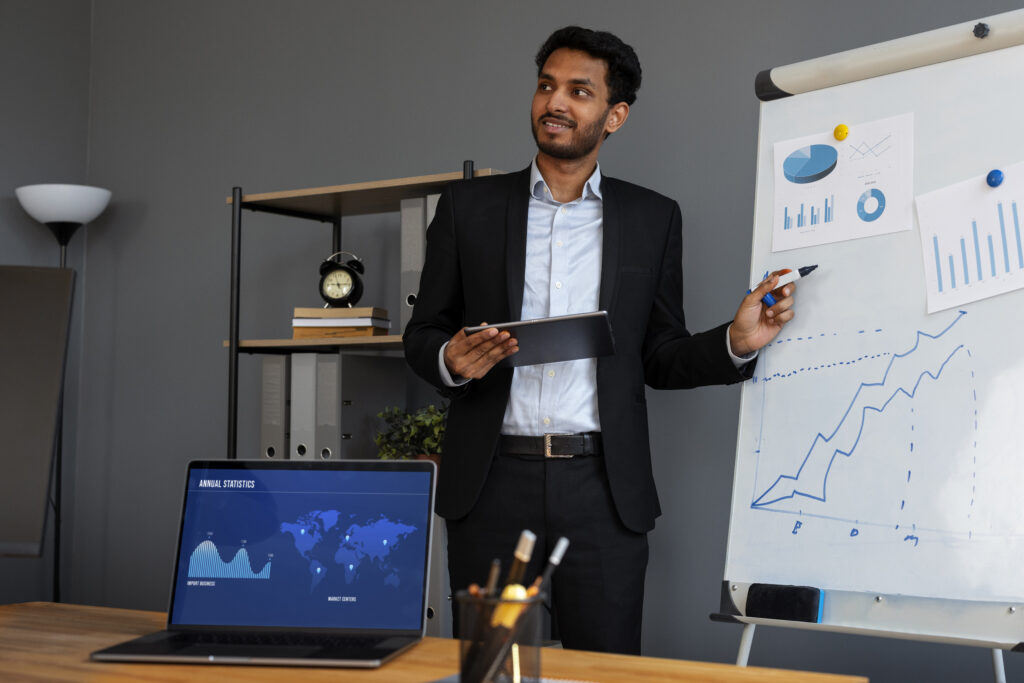 By hiring a digital marketing agency, you can save money compared to hiring an in-house team. This way, you won't have to worry about salaries, benefits, or training expenses. Moreover, you'll have access to a team of experts who can manage all aspects of your online marketing.
Hiring a digital marketing agency allows you to save time as they handle the complexities of online marketing. This way, you can concentrate on managing your business while the agency takes care of your digital marketing efforts.
Digital marketing agencies prioritize delivering results for their clients. They employ data and analytics to monitor campaign performance and make necessary adjustments to maximize your return on investment (ROI).
Top 10 Best Digital Marketing Agency in Jaipur
Reinvent Digital is a performance-oriented digital marketing agency in Jaipur. With over 20 years of experience in the industry, the founder and CEO, Jaydeep Meena, has established robust teams in both Delhi and Jaipur offices. Their strategy, execution, and optimization three-step approach has assisted businesses in scaling their operations. 
Contact Details


Address: B-6, 2nd Floor, Mahalakshmi Nagar, Behind World Trade Park, Malviya Nagar, Jaipur, Rajasthan 302017 

Phone: 095990 66176, +91 7428094567 

Website: https://www.reinventdigital.com/
2.Digiconnect Online Services Pvt. Ltd.
Contact Details
Adress: 4 F – 25 Mahima Trinity, Swej Farm Near Vivek Vihar Metro Station, Swej Farm Road, Jaipur – 302019 (Reliance Super Market)
Phone: 08971529092
Website: www.Digiconnectonline.com
Timing:Mon – Sat:- 9:30 am – 6:30 pm,Sun:- Closed – Closed
With more than 200 clients, The Digital Socialite is one of the best digital marketing agency in Jaipur.
TISTA offers a range of IT services, including Program Management Support, Cybersecurity/Information Assurance, Operations & Maintenance, and Application Development. Additionally, they provide non-IT services such as financial management, back office support, and administrative support.
Contact Details 
Address:Office No.- A-6, 7, 8, Shyam Nath Tiwari Ji Ki Bagichi, Fateh Tibba, Adarsh Nagar, Jaipur – 302004 (Near Tiwari Ji Ka Bagh,)
Phone:07041413629
Website:www.tistatechno.com
Timing:Open Now :Mon – Sun :- 10:00 am – 7:00 pm
They specialize in providing results driven integrated digital marketing solution for small and medium businesses across the globe ! 
Contact Details 
Address:Office Number 124 MIIC Building, MIIC Building, Malviya Nagar, Jaipur – 302017 (Near MNIT CAMPUS ,JLN Marg)
Phone:07041754374
Timing:Mon – Sat 10:00 am – 7:00pm

Sun- Closed
6. Digital Marketing Jaipur
Digital Marketing Jaipur is a leading digital marketing agency in Jaipur, boasting eleven years of experience and a client base of over a thousand. Their team of certified and experienced experts has successfully helped numerous businesses, both small and large, improve their online presence. The agency also offers packages that cater to various budgets.
Branding is the subtle yet crucial process of proactively shaping your brand's identity. By doing so, a brand can set itself apart from its competitors. We can take care of all aspects of branding for you.
Contact Details 
Address:Plot Number C-43, 601, 7th Floor, Gurukripa Tower, Mahaveer Marg, C Scheme, Jaipur – 302001 (Near Mahaveer College Of Commerce)
Phone:07041956093
Website: www.digigup.com
Timing:Open Now :Mon:- 10:30 am – 6:30 pm,Tue – Sat:- 10:30 am – 7:00 pm,Sun:- Closed – Closed
8. Search N Play Infotech
Our services include helping you refine and improve your ideas by identifying and addressing any issues and suggesting alternative solutions to ensure the best outcome. Once all necessary information has been gathered, the development process begins. Our team of designers and developers collaborate to bring your project to life.
Contact Details 
Address:34/20, Basement, Radhakunj, Haldighati Marg, Pratap Nagar, Jaipur – 302033 (Near Indian Bank)
Phone:07041660232
Timing:Mon – Sat-9:00 am – 5:00 pm

Sun- Closed
Cogent is a team of experts with over eight years of experience in helping businesses succeed. They have provided their services to more than 450 clients, enabling them to thrive in their respective industries.
Contact Details
Address: 46, Balaji Communication, 220, Rajat Path, Kiran Path, Mansarovar Sector 4, Mansarovar, Jaipur, Rajasthan 302020
Phone: 097859 57575
Website: https://thecogent.in/
10. Sayvariya Promotions Pvt Ltd
Sayvariya Promotions is a leading digital marketing agency in jaipur, specializing in promoting businesses in the hospitality industry. They cater to both small and large businesses and offer affordable promotional packages on eight different social media platforms, ranging from Rs. 1000/- to Rs. 3000/-. With their innovative marketing strategies, they can help increase website traffic for businesses on a daily basis.
Contact Details
Address: Sayvariya Promotions Pvt Ltd, 12 A Mahanagar Colony, Amer, Jaipur – 302028 (Near Garbh Grah)
Phone:07041665198
Website:http://www.sayvariyapromotions.com/
Timing:Mon – Sun :- 8:00 am – 7:00 pm
How do I choose the best digital marketing agency in Jaipur for my business needs?
1. Define Your Goals and Budget:
To begin with, it's important to define your digital marketing objectives clearly. Do you want to increase website traffic, generate leads, improve brand awareness, or boost sales? Having a clear understanding of your goals will help you find an agency that specializes in achieving those goals. Additionally, it's crucial to determine your budget for digital marketing services and be realistic about what you can afford. This will help you narrow down your options and find an agency that fits your budget.
2. Research and shortlist agencies:
To find digital marketing agency in Jaipur, start by looking for ones that specialize in your industry or have experience working with businesses similar to yours. Take the time to visit their websites, review their portfolios, and read client testimonials. This will help you assess their capabilities and determine if they are a good fit for your business.
3. Evaluate expertise and services:
When evaluating a digital marketing agency, it's important to assess their expertise in the field. Look for an agency that offers a comprehensive range of services that align with your requirements. This should include website development, email marketing, analytics, and other relevant services. By choosing an agency with a broad range of expertise, you can ensure that they have the knowledge and skills necessary to help you achieve your digital marketing goals.
4. Assess communication and collaboration:
During the initial interactions with the digital marketing agency, pay attention to their responsiveness and transparency. Effective communication is crucial for a successful partnership. Make sure they understand your goals and are willing to collaborate closely with your team. Assess their ability to listen, provide clear explanations, and address any concerns or questions you may have. This will help you gauge their communication style and determine if they are a good fit for your business.
5. Request proposals and meet in person:
After shortlisting a few digital marketing agencies, request detailed proposals from them that outline their strategies, timelines, and expected outcomes. This will help you evaluate their approach and determine if it aligns with your business goals. Arrange meetings or video calls to discuss your requirements in-depth and assess their ability to understand your needs. By doing so, you can make an informed decision and choose the agency that is the best fit for your business.
6. Client support and reporting:
When evaluating a digital marketing agency, inquire about their client support system and how they provide regular progress reports. Clear communication channels and transparent reporting are essential for tracking the effectiveness of campaigns. Make sure the agency has a reliable system in place to keep you informed of their progress and any changes to their strategy. This will help you stay up-to-date on the status of your campaigns and make any necessary adjustments to achieve your goals.
7. Trust and cultural fit: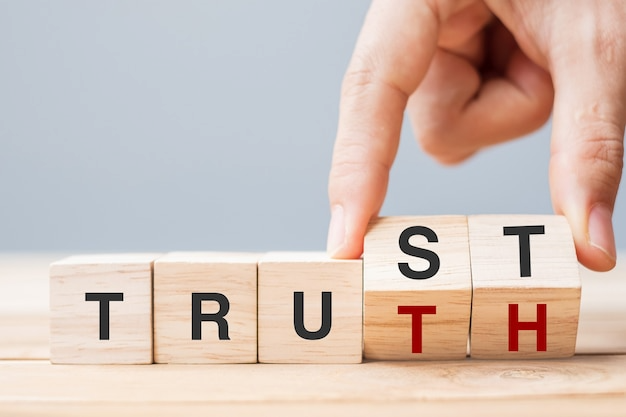 When choosing an agency to collaborate with, it's crucial to pick one that not only garners your trust but also provides you with a sense of comfort in working together. Take the time to thoroughly assess whether their company culture aligns with your own values and principles. This alignment is pivotal in ensuring a harmonious and productive working relationship between your organization and the agency you select.
In conclusion, making the right selection when it comes to a digital marketing agency can truly be a game-changer for your business. When you partner with one of the premier digital marketing agency in Jaipur, like UpSkill Rocket you unlock the potential to propel your online presence to new heights and successfully accomplish your business objectives. The expertise, strategies, and insights these agencies bring to the table can be instrumental in helping you navigate the digital landscape effectively. So, I encourage you not to hesitate any longer – initiate your search for the perfect agency today, and set your business on a path to online success.