Pune, India's student city and one of the country's IT hubs, has quite smoothly adopted digitization. It can be challenging to select the best digital marketing agency In Pune for your company from the more than 150 in Pune. We cover the top 10 digital marketing Agency in Pune in this blog post, together with their highlights, accomplishments, services, and top clientele. I advise reading about the process of choosing the best digital marketing agency in Pune if this is your first time selecting an agency.  In the meantime, if you want to skip forward to the list of top digital marketing companies in Pune.
Pune's Top 10 Digital Marketing Agency
These digital marketing companies in Pune have a track record of success. The ranking takes into account various budgets and organizational strengths. Here is a list of the top 10 digital marketing companies in Pune.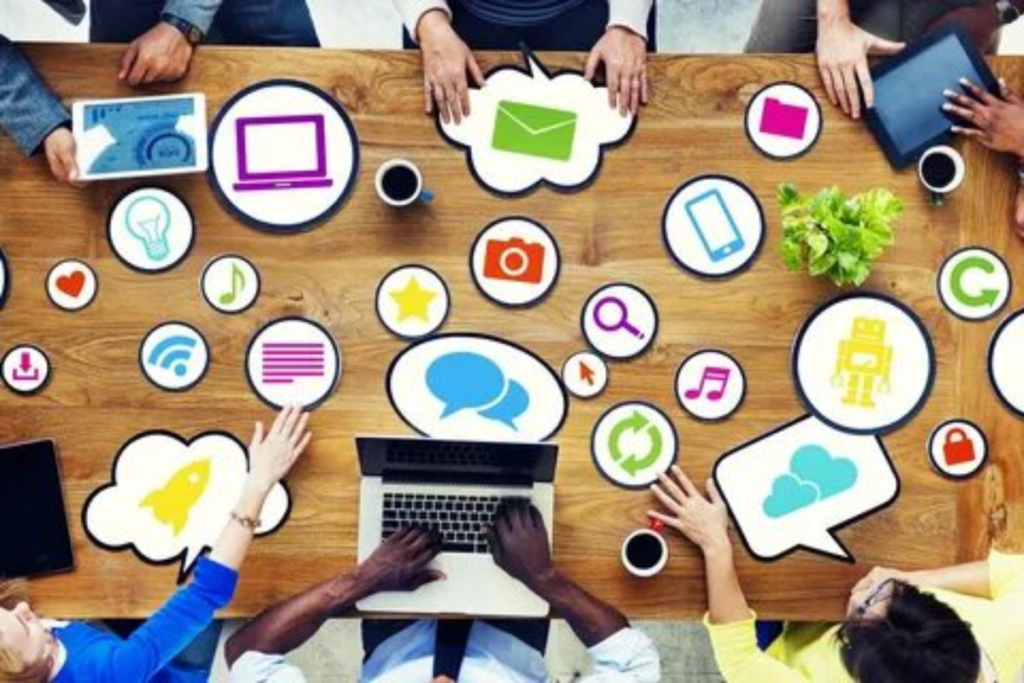 One of Pune's digital marketing companies with the quickest growth is called Brainmine. This comprehensive business was established in 2012. It has more than 50 seasoned designers and provides its services internationally. The top-rated digital marketing agency in Pune is Brainmine. They have now worked on more than a thousand websites and applications for about 500 pleased and grateful clients.
Digital Marketing

Web design development

Mobile App Development

Web Social Media Marketing

Graphic Designing
The agency is known for its innovative & cost-effective work

Their SEO results have returned 87% organic results.

They are known to obtain organic growth results. 
Osumare was founded in 2011. It is a leading digital marketing agency and one of the biggest online companies in Pune. The company provides the best IT and digital marketing strategies. 
They have achieved success both domestically and internationally by providing 360-degree marketing services. Their tagline, "Converge, Collaborate, and Change," is something they take pleasure in, and they are known for being honest with their customers. Furthermore, the India Icon Awards named them "The Best Digital Marketing Company in India."
360 Degrees in Digital Marketing

SEO and SEM

Mobile and SMS marketing

Social Media and YouTube Optimisation

Content Marketing
Blindwink Digital Awards have recognized Osumare as the best digital marketing firm in the nation.

Osumare boasts of over 450 clients worldwide.
In 2014, Public Media Solution was established. It is the company with the fastest rate of growth in terms of SPN, Web Development, and Public Relations. Over 51 PR Projects, 251 Web Development Projects, and 151 SEO Projects are now being managed by the agency.
In order to handle the selling of products on e-commerce platforms and maintain competitiveness in the e-commerce market, Public Media Solution is a one-stop shop for your company that includes sales, support, and development.
Public Relations

Advanced SEO

Reputation management

Ad Management Services

Content Writing
The business has received excellent reviews on websites like Google Stardoors and Sortlist.

Selected Firms have praised it as the Best E-Commerce Development Company.
Magneto IT Solutions' primary areas of focus are custom web applications, digital marketing, mobile applications, and e-commerce. The business was established in 2009. Magneto's mission statement is to work with enthusiasm to develop beautiful applications for start-ups and corporations. The organization has pursued a set of ideals as unwavering standards for delivering high-quality services from the beginning. One of Pune's top digital marketing firms is this one.
Native IOS App Development in SWIFT & Android App Development in JAVA

Mobile Application Support & Maintenance

REST API Developer

Web Application Development

IoT Development

E-commerce & Digital Marketing

ASO & SEO
On the website for Business of Apps, it has been highlighted.

t has received praise from Good Firms for being the Top E-Commerce Development Company.

Ranked Top E0commerce Development Company by IT Firms 2019
One of the top web design and digital marketing firms in Pune is Shinescript. In 2018, it was founded. The company will give you the greatest tips for boosting your social media presence online. The energetic and youthful minds employed by this company will satisfy all of the client's needs in the areas of web development, SEO, social media marketing, and online branding. 
The company wants to give consumers value-added services and special digital solutions that are tailored to their individual needs across India. They are aware that each firm has specific wants and demands that are distinct. As a result, they ensure that their customers receive the items that are most effective for their website and online store.
Search Engine Optimisation

Digital Marketing

Social Media Optimisation

PPC Advertising

Website Designing 

Website Development

Website Maintenance
They are known for their good quality content and focus on ROI
Amura is regarded as one of Pune's top digital marketing firms. Since its founding in 2009, it has provided digital solutions to businesses in a variety of industries, including fashion, real estate, education, leisure, healthcare, and others. Following a competitive strategy analysis, the organization offers its solutions. Top Indian metropolises are home to the branches of this business.
Digital Marketing

Brand Building

Online Advertising

Social Media Marketing

Media Planning
They take satisfaction in having a stronger consumer focus than the competition.

Their go-to-market speed is higher than its competitors.

Due to their market specialization, which improves the effectiveness of their higher-value marketing, they can claim a healthy ROI.
Since 1997, Adsyndicate has been a full-service provider of IT solutions. The agency has established a global presence and has locations in ten major cities. The business is regarded as one of Pune's top digital marketing agencies in the field of digital marketing.
Search Engine Optimisation

Strategic Creative Consultancy

Media Planning and Buying

New Media Initiatives

Events and Activation

Digital Advertising

Public Relations and Consulting

Social Media Management

Web Development
Creating Creative Communication that is ROI-driven 

Leading Digital Marketing Agency in India.

Delivering Experiences not just Events and BTL activities 

Telling Stories through short videos and TVCs

Enabling Stories through data and insights
The most recent digital marketing services and products offered by Ideation Knowledge Factory are well-known. IKF was established in 2000, and ever since, it has excelled in the fields of media planning, digital marketing, internet and telecommunications, and online and offline branding.
Digital Marketing

Search Engine Optimisation

Online Reputation Management

Search Engine Marketing

Social Media Marketing

Website Designing

Website Development

Mobile Apps Development

E-commerce Development

Google AdWords

Personal Blogs
One of the oldest digital marketing agencies in Pune and the entire nation, the business. It has over 700 planned digital strategies and over 19 years of combined experience in digital marketing for over 900 brands.
SRV Media presented itself as a cutting-edge approach to altering the look of digital media. the company was founded in 2011 with no seed money, and as of this writing, the company is worth 150 million Indian rupees. This company employs 120 specialists, and its mission statement is INNOVATION. They conduct in-depth research, implement it, inform their clientele, and then focus on their feedback to stay true to their slogan.
Search Engine Marketing

Social Media Marketing

IT Solutions

Customized Enterprise Applications

Brand Communication

Media Buying

Content Marketing

Search Engine Optimisation

Video Making

Designing

Website Development

Mobile App Development
This agency has retained 99% percent of its clients and has managed over 500 projects.
A leader in social media marketing, content production, influencer marketing, and branding is Social Champs, a Digital Marketing Agency in Pune. They have a significant presence in Pune and have collaborated with numerous brands to build their online presence and successfully interact with their target audience.
Create, Edit, & Publish

Social Media Calendar

Track Platform-Specific Metrics

Reply Instantly
FAQ – Frequently Asked Questions
1. How much do digital marketing agencies charge in Pune?
Ans: The standard fee range for digital marketing agencies is Rs 15,000 and higher. Simple maths says that price equals cost plus markup. The markup for agencies is from 20 to 50% on average. It is important to comprehend the charges involved with each service because they can differ from one to the next.
2. Which companies need digital marketing agency services?
Ans: Companies who want to outsource their branding needs rather than hire internal staff must engage a digital marketing firm. You can pick a digital marketing firm that offers the goods and results you need.
3. What services do digital marketing agencies in Pune provide?
Ans: Digital marketing agencies in Pune mostly provide services like social media marketing, web development, search engine optimization, pay-per-click advertising, branding, video production, etc.
Pune's top ten digital marketing agencies are listed below, along with an explanation of why companies should work with them. Businesses may increase their online visibility, attract relevant traffic, and experience long-term success in the digital sphere by selecting the best digital agency. Every company needs to hire a digital agency in the competitive marketing world today. However, it's crucial to gain a general understanding of digital marketing before employing a digital marketing agency.
By pursuing those skills from Upskill Rocket with each course specialization offered, you can change your business. With self-knowledge and the right skills, you can run your own business independently.